Location
If you can't find us in a town this small, you've got bigger problems than hunger
DIRECTIONS:
1) Get to Kanab
2) Find this building
3) You're Here

Good job, you win!
MORE DIRECTIONS:
A) Get menu
B) Order foods & beverages
C) Chew foods, swallow, drink beverages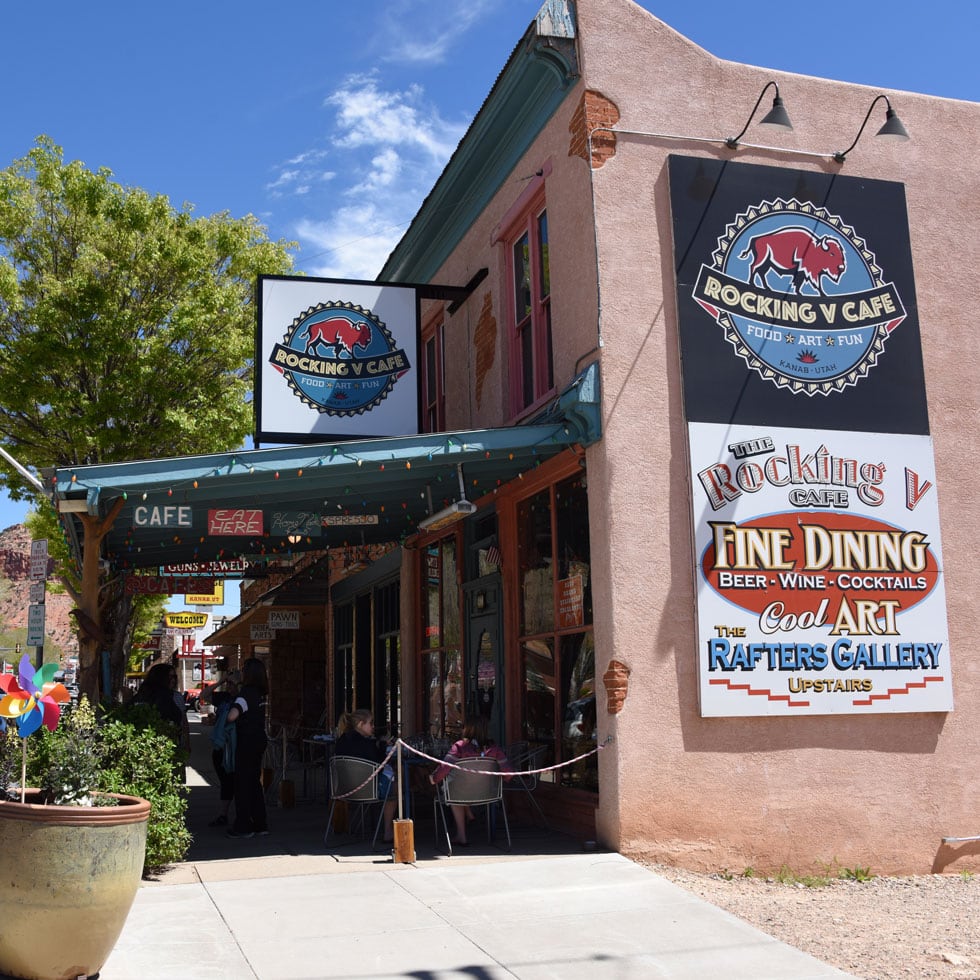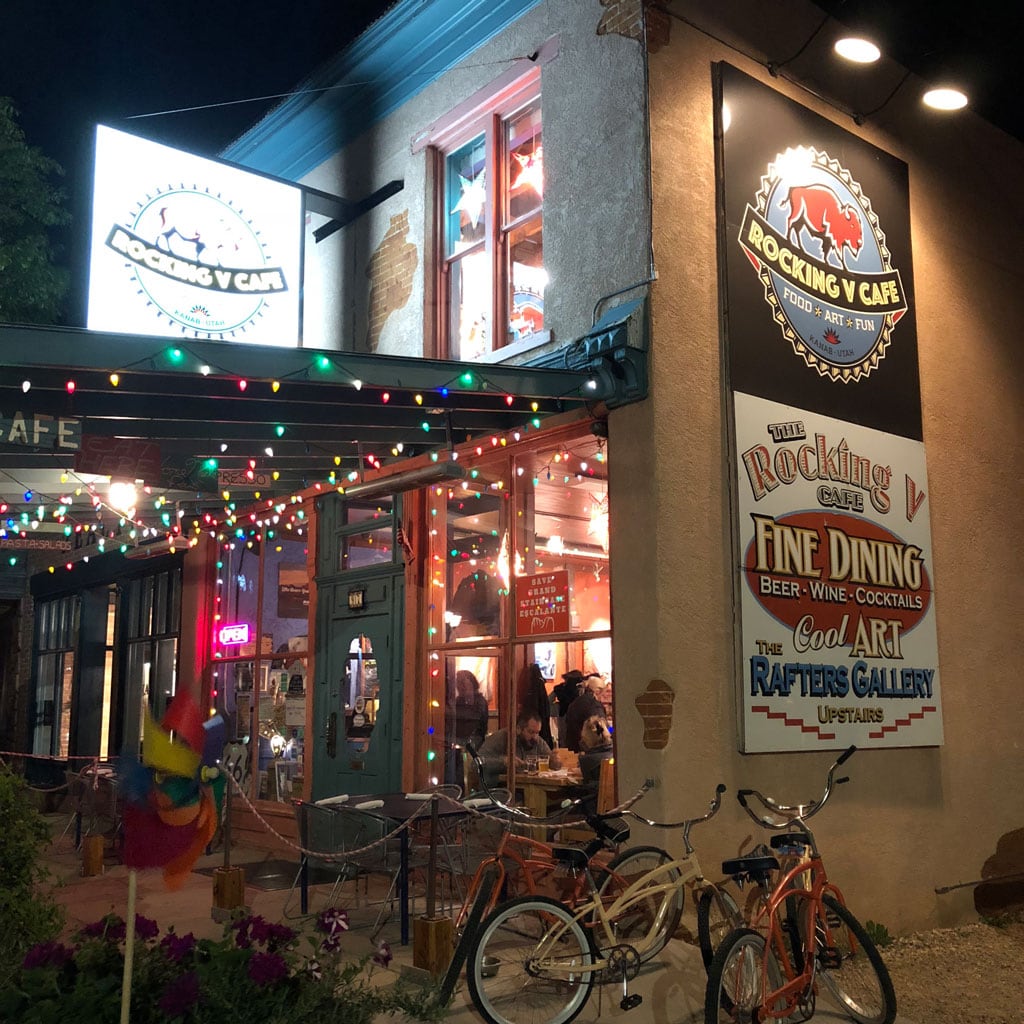 World HQ Location
97 West Center Street – Kanab, Utah 84741
435.644.80011
You could be here.
Visit The Rocking V Café in Kanab, Utah and be part of history. First, by being the first person to post a photo on social media about your visit.. (nope, too late) and second, to kick back in a building rich with character, old and creaky floors and a (real?) ghost who makes occasional appearances in the wee hours. The building itself dates back to 1892 and was Kanab's original mercantile store. And we thought it would make a really great place for a restaurant.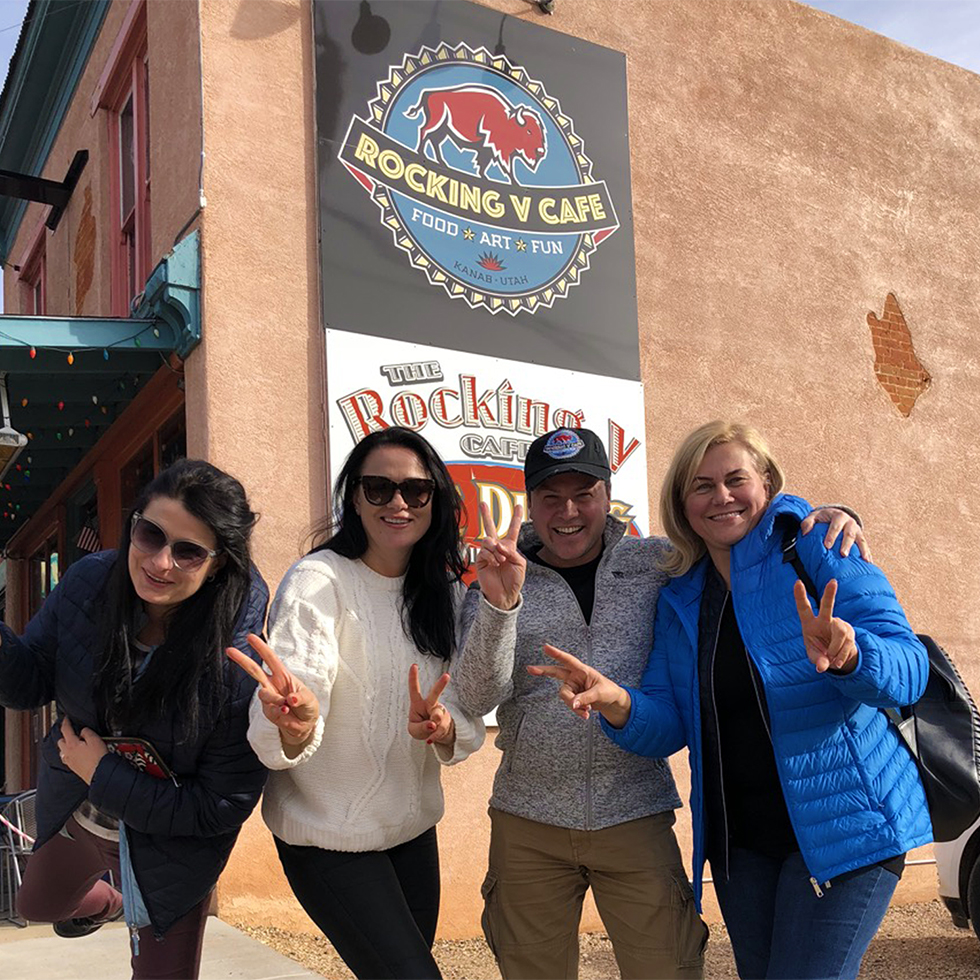 Hours
OPEN
Tuesday-Monday
11:30a-8:30p
CLOSED
Wednesday
IMPORTANT ITEMS TO KNOW
Waitlist During Peak Times
(typically 5p-8p, Sunday 4-close)
*Not accepting reservations at this time*
Take-out available and when possible
ROCK ON!