We also appreciate your patience in the event we have to temporarily suspend accepting take-out orders due to heavy guest traffic at certain times during lunch & dinner service.
Information we'll need for Reservations when you call the cafe: Full Name, Phone # with area code, date of the reservation request, exact # of people in your group & the exact time of your reservation request, AND where you're staying in Kanab or the surrounding area. WHY? In the event you leave your wallet, purse, jacket, glasses, credit card, hearing aid, retainer, earrings, phone, laptop, backpack, etc……..we want to be able to reach you ASAP. Kanab is also 1 hr later than Nevada and the other states in the Pacific Time Zone.
Please understand that restaurants that accept reservations have an obligation to have the reserved tables ready when guests who reserved them, arrive. Ideally, guests enjoy their meals and leave in time for the tables to be cleaned and reset for upcoming reservations. In some situations, the "flow" is disrupted and we must hold a table or tables, for up to an hour in advance to be ready for reservations. Many people who do not have reservations arrive frantically famished & repeatedly wonder loudly, why they can not be seated immediately at an unoccupied table. Often times, their dehydration and low blood sugar levels prevent them from understanding, we have a reservation for the table(s) they see sitting unoccupied and we also usually have a wait list as well for any available seating.
Information we'll need for Take-Out orders when you call the cafe: First Name and last initial, # of people you're ordering for, any modifications/omissions for your order, your choice of side (where applicable), do you need utensils?, paying with Visa, MC, AmEx or cash, and your phone number with area code so we can call you when your order is ready. Please remember that our food is cooked to order and times vary according to how busy we are. We will advise you before you order if wait times are exceeding 30-45 minutes. Sundays & Mondays are particularly busy and waits are not unusual. Hold times & busy signals on phone calls can also be common during periods of heavy call activity. In some situations we may suspend take-out ordering so that dine-in orders can be made first.
THANKS for your adaptability & SUPPORT in these crazy times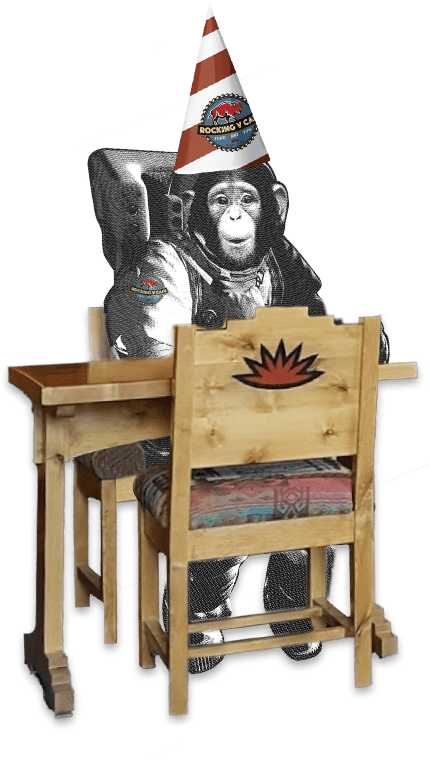 Hours
OPEN
Thurs-Mon
11:30a-9:30p All Day Menu
CLOSED
Tue-Wed